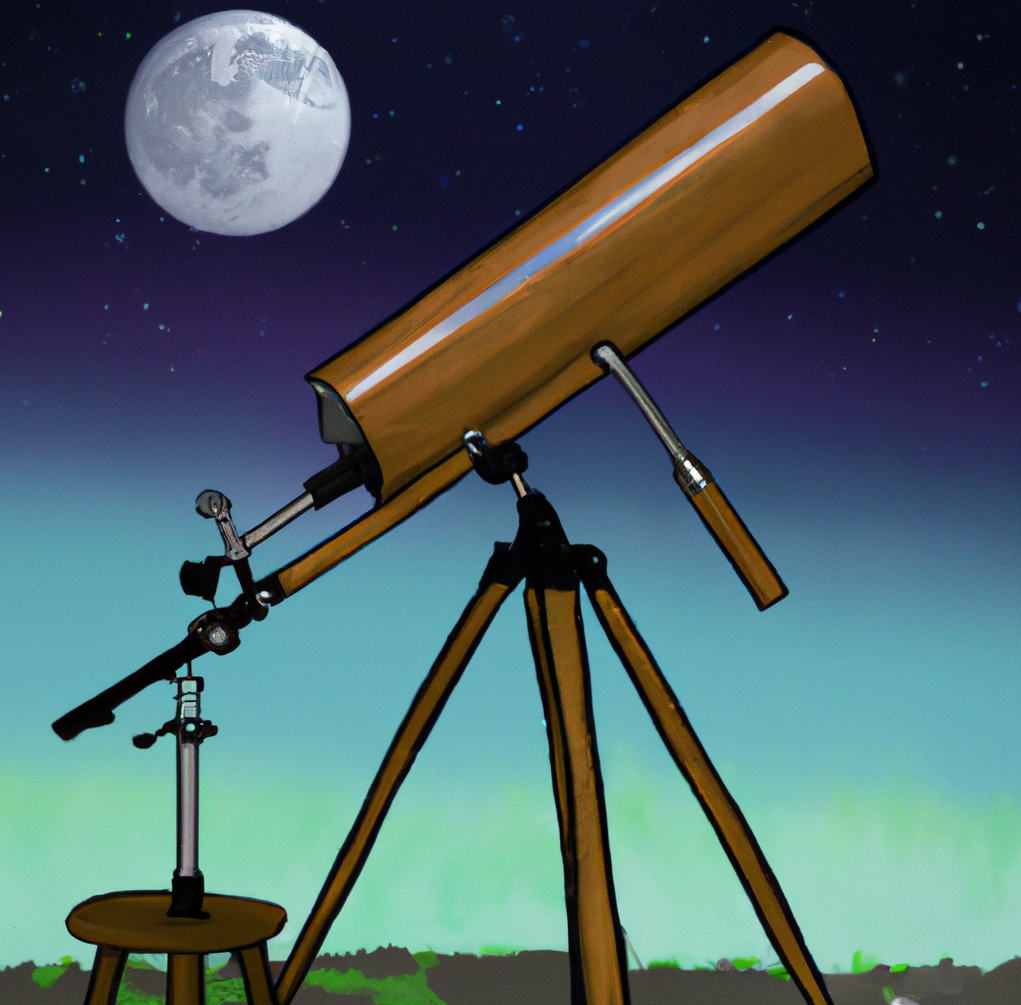 Even though your eyes are all you need to spot some of the planets in the solar system, you can't see much with the naked eye. Observe them through one of the best telescopes for viewing planets, though, and the detailed view will blow your mind!
An astronomy telescope with a large aperture and a long focal length coupled with good eyepieces can open your eyes to the Cassini Division in Saturn's rings, the cloud bands and the Great Red Spot on Jupiter, the polar ice caps and dust on mars, and more.
However, determining what telescope will deliver the view you're looking for can seem such a daunting task, especially if it's your first telescope. Luckily, we've simplified the choosing process. Not only have we reviewed the best telescopes for viewing planets but we've also illuminated the specs and features that make the best telescope for planetary viewing.
Disclosure: This article includes affiliate links that may provide a commission to me at no cost to you if you make a purchase through those links.
What is the Best Telescope for Viewing Planets?
Overview
Our top pick for viewing planets is the Celestron NexStar 8SE. It delivers mind-blowing views of the planets at a modest price point and in a lightweight and compact package.
Thanks to a long (2032mm) focal length and an 8-inch aperture, this telescope reveals all the elusive planetary details.
You can see the Cassini Division in Saturn's rings, the pale orange color of Jupiter's Great Red Spot, and even make out the polar caps and dust storms on the red planet, Mars.
Key Features
8 inch objective lens diameter
2,032mm focal length
f/10 focal ratio
Computerized GoTo tracking
Pros
Excellent optics in a light, portable, and affordable package
Fairly easy to use, even for a beginner
Large 8 inch aperture delivers great views of planets
2-year warranty and unlimited technical support
Cons
Not ideal for astro-photography, as it is an Altitude/Azimuth (ALT/AZ) telescope
Pricing
TheNexStar 8SE offers top-level optics at an economical price.
Bottom Line
The Celestron NexStar 8SE is the ultimate telescope for viewing planets. Whether you're a beginner, intermediate, or advanced stargazer, this telescope will impress you.
It manages to hit the perfect balance in aperture and focal length on the one hand and affordability and portability on the other.
Overview
A Maksutov Cassegrain telescope is known for delivering the best planetary views in a compact and affordable package. The Celestron NexStar 127SLT lives up to this reputation.
It's accessibly priced, compact enough to easily fit in a car, and lightweight and easy to move around. Setting it up is also a piece of cake and the computerized mount makes it easy to pinpoint and track planets in the night sky.
Thanks to a five-inch mirror and a long focal length for planetary brewing, the views of the rings of Saturn, the polar ice caps on Mars, and the cloud belts on Jupiter are breathtaking.
Key Features
Maksutov-Cassegrain telescope
127mm objective lens diameter
Computerized mount
Aluminum optical tube
Pros
Great balance of price, size, features, and performance
Very easy to use and one of the best options for beginners
Computerized mount makes tracking planets easy
Compact and lightweight thus easy to handle
Design seals out dirt and thermal currents
Cons
The included tripod is wobbly which means vibrations to deal with
Pricing
Bottom Line
The Celestron NexStar 127SLT is an impressive beginner scope for the money. It has the two essential features a telescope you will enjoy should: ease of use and great optics.
Overview
The Gskyer AZ70400 is accessible on a shoestring budget yet still has decent quality optics. It comes with a nice set of accessories including a nice carry case, a smartphone adapter, and 3x Barlow lens, sweetening the deal even further.
The images of the planets are pretty impressive for a low-cost starter telescope. The brightest planet Venus is easy to see and you can also make out some detail on Jupiter and Saturn's Rings.
Key Features
70mm(2.75″) objective lens diameter
Altazimuth Mount
400mm focal length
f/5.7 focal ratio
Fully coated all-glass lens
10mm and 25mm Eyepieces and 3X Barlow lens
Pros
Very affordable pricing at about $100
Easy for a novice to setup and use
Versatile and also useful for terrestrial viewing
Excellent balance between affordability and performance
Comes with a phone adapter for capturing photos
Portable size and a carry bag included
Cons
70mm aperture, the bare minimum for planetary viewing
Pricing
Bottom Line
An inexpensive entry-level telescope that will serve kids, beginners, and casual hobbyists well.
Overview
The Zhumell Z114 Tabletop Telescope is a great grab-and-go at a great price. Compact and lightweight, you can easily take it wherever you need it whether it's the backyard or camping ground.
What makes it our choice of the best portable telescope for viewing planets is that you're not compromising the quality of optics or construction for portability.
This tabletop Dobsonian is equipped with a 114mm parabolic primary mirror. You can Clearly see the planets and details like the rings of Saturn and Galilean moons. It also has a modular lens cap that comes in handy when viewing the planet Venus.
Key Features
114mm objective lens diameter
Altazimuth Mount
456 mm focal length
17mm and 10mm eyepieces
Pros
Excellent optics and features in a portable package
Primary mirror comes already collimated
Built in carry handle makes it even easier to maneuver
Very easy to assemble and focus
Cons
Comes with a plastic focuser that is not good quality
Pricing
Bottom Line
The compact size of the Zhumell Z114 makes it ideal for beginning astronomers, kids, or even advanced amateur astronomers looking for a grab-and-go telescope without compromising too much on the viewing quality.
Overview
Due to outstanding color correction and minimal aberrations, the Sky-Watcher EvoStar ProED 120 is the best option for both viewing the planets and photographing them.
From the big and brightest planets to the hard to view planets such as Mars and Uranus, this telescope delivers an awesome view of them all.
Key Features
80mm, 100mm, 120mm aperture size options
Metallic high-transmission lens coatings
5mm and 25mm long eye relief eyepieces
Pros
Excellent color correction for visual and imaging applications
Tack sharp optics with minimal aberrations
Comes in a nice foam-lined aluminum case
Great build quality, and compact and portable form factor
2-speed focuser knobs allows for precise focusing
Cons
You will have to shell out more than you would with a reflector of the same aperture size
Pricing
Depending on your budget, you can choose between 80mm, 100mm, and 120mm aperture options.
Bottom Line
If you would like to try your hand at astrophotography, the Sky-Watcher EvoStar ED refractor is a great option without breaking the bank. You will be hard-pressed to a better package for an ED refractor!
Overview
Owing to its combination of precision optics, simplicity, and rock-solid stability, the Orion 8945 SkyQuest XT8 is the best astronomy telescope for a beginner. It combines a pleasant user experience with excellent optics.
With the 8-inch diameter aperture, you will enjoy great views of the cloud belts and the Great Red Spot on Jupiter, the Jovian moons, Saturn rings, Mars, and Venus.
Key Features
203mm objective diameter
Altazimuth Mount
1200mm focal length
f/6 focal ratio
Pros
Optimal price quality ratio
Has a sturdy base that makes it kid-friendly
Use of springs eliminates balance issues
Lightweight and easy to move around
Convenient carry handle on the base
Focusing is smooth and adjustment is effortless
Easy to collimate by hand with included cap
Cons
The primary mirror isn't very well configured, which limits the potential of the telescope
On the large side thus requires space for storage
Pricing
Bottom Line
The accessible pricing and stability make the Orion 8945 SkyQuest XT8 a great astronomy telescope for kids and beginners while the large aperture means it will also suit intermediate stargazers well.
Overview
The Sky-Watcher Skymax 180mm provides exactly what amateur astronomers need for stellar planetary detail: a large aperture, high contrast, a long focal length, and an aberration corrector plate. On top of this, it delivers lightweight portability making it a convenient choice.
With these kinds of features, this Maksutov-Cassegrain telescope is fantastic for both viewing and photographing planets. You can easily see and photograph the great red spot and cloud bands on Jupiter, identify Saturn rings, and even make out the Cassini Division.
Key Features
Maksutov-Cassegrain telescope
Aperture: 180mm aperture size
Barlow eyepiece included
Alt-alt-mount : Fully multi-coated
2700 mm focal length
f/15 focal ratio
Pros
Delivers top quality optics and details
Comes collimated right out of the box
Great for both viewing and astrophotography
Impressively compact given how powerful it is
Corrector plate eliminates color aberration
One of the few 7 inch aperture telescopes available
Cons
The finder is not very good quality. You will want upgrade to a better one
Pricing
Bottom Line
All in all, the Sky-Watcher Skymax 180mm is an excellent value for money. The blend of a large aperture and a fairly compact package makes it an attractive choice for the intermediate astronomer who wants to upgrade the live viewing experience and also dabble in astrophotography.
Overview
The award for the best kids telescope for viewing planets goes to the Celestron AstroMaster 70AZ. Being a refractor telescope, it's ready to go at a moment's notice as it doesn't require collimating. The intuitive mount and panhandle also make it easy for kids to use. It's also very affordably priced.
Even though it only has a 70mm aperture, it delivers good views of Saturn's rings, Jupiter's moons, and more. As a bonus, it also works great for observing land-based objects during the day.
Key Features
70mm objective diameter
Altazimuth Mount
900mm (35") focal length
f/13 focal ratio
20mm and 10mm eyepieces
Pros
Easy to set up and no collimating required
Intuitive mount and pan handle makes it easy to use
Well-built and backed by a two years warranty
Cons
The objective size is on the low end for making out planetary details
Pricing
Bottom Line
The Celestron AstroMaster 70AZ is a solid telescope for kids and casual observers.
What Makes a Great Telescope for Seeing Planets?
Objective Lens Diameter: When it comes to telescopes for planetary observations, size is everything. For viewing planets, you need at least 70mm (2.8-inch) objective lens/mirror diameter. Telescopes with apertures between 100mm and 120mm will deliver great views. For the clearest, crispest, and most detailed views, invest in a telescope with an objective diameter of over 200m.
Focal length: The best telescopes for viewing planets have a long focal length that magnifies planet and reveals incredible details. Telescopes with a longer focal length generally have a higher focal ratio, which is ideal for planetary observations.
Eyepieces: A telescope will deliver different magnification levels depending on the eyepiece you're using.
Magnification = Focal length of a telescope ÷ Focal length of the eyepiece.
For example, if your telescope has a 1000mm focal length, a 10mm eyepiece will deliver a 100x magnification while a 20mm eyepiece will deliver. 50x magnification.
However, the maximum effective magnification comes down to the size of the aperture. On average, the maximum effective magnification is about 50x per inch of the aperture.
To maximize the magnification of your telescope, use it with the most optimal eyepiece.
Optimal eyepiece focal length = focal length of the telescope ÷ maximum effective magnification.
Mount: Astronomy telescopes come with three different types of mounts:
Altazimuth mounts are the simplest and thus beginner friendly. They move up and down or side to side.
German Equatorial Mounts (GEM) require alignment with the Earth's axis. While this takes some work, they do a fantastic job of keeping the target object centered. This makes them ideal for astrophotography.
A GoTo is a computerized mount that makes it easy to locate celestial objects so you can spend more time observing objects not searching for then in the night sky.
Ease of Use: If this is your first telescope, it's best to get a beginner-friendly telescope that doesn't require a complicated setup. An equatorial mount telescope is the most challenging to set up because you have to align it with the Earth's axis. On the positive side, conquering this learning curve will leave you more knowledgeable about telescopes.
Size and Portability: A compact and lightweight grab-and-go telescope is ideal for on-the-go use. Even if you're after a large Dobsonian for home-based observations, it should still be easy to maneuver to where you need to set it up.
Included Accessories: Most astronomical telescopes come with some essential accessories such as a tripod, a carry case, and a smartphone adapter. It's a good idea to check what accessories you will get with your purchase and read user reviews to determine the quality of the included accessories.
Pro Tips
With even the best telescopes for viewing planets, you will need to purchase better eyepieces to make the most of your telescope. If you intend to get a view of Venus and Mercury, the planets closest to the sun, you will need solar filters as these two planets give out blinding light.
What type of telescope is best for viewing planets?
Both refractor and reflector telescopes are great for observing planets. However, the best refractors deliver the sharpest and crispest views for a given aperture size.
Compound telescopes that make use of both lens and mirrors work even better because they can achieve incredible clarity.
Maksutov-Cassegrain telescopes offer large objective diameters and long focal lengths for the least cost and in compact packages.
Are Dobsonian telescopes good for viewing planets?
Since a Dobsonian telescope has minimal color fringing issues, it delivers great views of the planets and their features.
How strong does a telescope have to be to see planets?
To view planets, you need magnification powers of between 20x and 200x. This is delivered by a good telescope with a long focal length and a wide aperture paired with a good short-length eyepiece.
What magnification do you need to see Venus?
Venus is a very bright planet. A small telescope with magnifications upwards of 50x magnification will show you great images of Venus and allow you to track its phases.
How much magnification do you need to see Mars?
A detailed view of Mars requires at least a 100x to 200x magnification power. A telescope with a high effective magnification power can even show the dust storms and ice caps on the planet.
What magnification do you need to see Jupiter?
Jupiter is clearly visible at 40x to 300x magnifications. At high magnifications, you even get to see the Great Red Spot and the cloud bands.
What telescope do I need to see the rings of Saturn?
Even a small telescope with a 25x magnification power will show you Saturn's rings. However, the best telescope for seeing the rings of Saturn as distinct from the planet has at least a 3-inch aperture and 150x magnification power.
Can you see Pluto with a telescope?
To see Pluto, you would need a large telescope with a 10 inches aperture as a minimum. This is because Pluto is very far away from earth and a very faint object in the sky.
That's A Wrap
As astronomers say, the best telescope is the one you use the most. It's not the one with the highest magnification power or fancy bells and whistles. The best telescopes for observing planets should not only deliver top-tier optics but should also be easy to use. Hope you find a great astronomy telescope that delivers such great views of planets that you're left wanting to see and learn more.